TOP RATED SPEAKER…
ALWAYS ENTERTAINING
"One of our most sought after trainers"
– Nasdaq
"We can't wait to have him back"
– Stanford Graduate Business School
"Best presentation in thirteen years of our conference"
– Generali
"Best guest speaker we've had"
– Hubspot
"One of the best speaking coaches out there"
– Forbes.com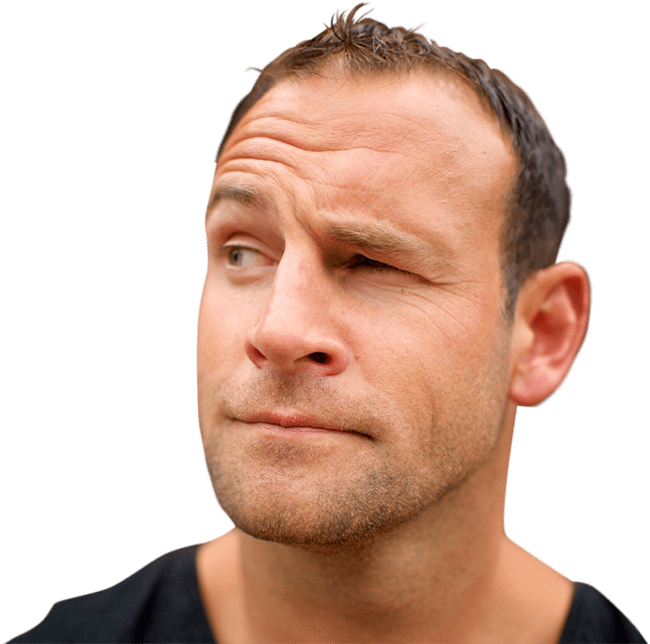 Born and raised in Dublin, Ireland, David is the author of the best-selling book Do You Talk Funny? and the Founder of FunnyBizz Conference. His work has been featured in Inc., Lifehacker, The Huffington Post, Fast Company, Entrepreneur,Forbes, NPR, The Wall Street Journal, The Irish Times, TV3, Newstalk, TED and the Irish Independent.
"One of the best speaking coaches out there" according to Forbes.com, David's program with over 34,000 students has also been featured by Prezi as one of the best training courses for presenters. His book remains one of the highest rated in the world on the (usually not so wildly exciting) topic of public speaking, and his content has been read by over one million people. 
A sought after international business speaker, David also performs standup comedy where his videos have received over 300 million views and amassed a social following of over 1.5 million people. David was the winner of the prestigious San Francisco International Comedy Competition and runner up in NPR's the Moth's largest US story telling competition. As a lecturer he has taught at Stanford Graduate Business School, University of Oxford, UC Berkeley and University College Dublin.
A graduate of the UCD Michael Smurfit Graduate Business School he calls San Francisco home when immigration officials permit, and was named on the Irish America 100 List, which recognizes the accomplishments of the best and the brightest Irish-American and Irish-born leaders.
A big fan of travel and languages David has lived and worked in 12 countries and visited 74 and counting.
To inquire about having David speak at your event, just drop us a line using the contact form!
Why have David speak or lead a workshop at your event? Energy, passion, knowledge, humour, and for those of you outside Ireland, a pretty cool accent.
"For impact, content and valuable takeaways David's presentation to our Sales team was exceptional – a highly energised, engaging and yes funny (very, very funny) session. In fact, feedback from the team was that his presentation was the best they have had in thirteen years of the conference."
—Aidan Cullen | Head of Marketing at Generali Worldwide
"David was engaging, enlightening and entertaining. Many of our attendees told me he was one of the best speakers we've ever had. "
—Lloyed Lobo | Co-founder, Traction Conference Vancouver
"We had David work with our TEDxStanleyPark Conference speakers for two days to make their talks more engaging. His ideas were often strokes of genius. He delivered them eloquently and enthusiastically and totally engaged all our speakers who were extremely impressed by the depth and breadth of his knowledge around public speaking. He opened many eyes to the potential that can be realised by harnessing the power of a performers knowledge to elevate good talks into great talks. My coaches and speakers simply loved him. Highly recommended."
—Roger Killen | Producer, TEDx StanleyPark Conference
"David was excellent – his unique presentation and speaking style was engaging, practical, and entertaining. The events were fully booked well in advance. From the moment he took the stage, his audience of 400+ was completely captivated. The feedback from our students, staff & faculty, and our entrepreneurs has been overwhelmingly positive. We would love to have him back!" "
—Jonathan Thomson | Manager, Oxford Foundry, University of Oxford
"We loved David Nihill's program and have been using many of the techniques he taught us. It was definitely one of the best presentations we have treated our extended management team to in a very long time. He ultimately went way beyond our expectations."
—Susan Badger | COO, The Redwoods
"David's class is always a big hit with our entrepreneurs. Here's why. He's engaging, entertaining and most of all, makes everyone feel like they can make whatever they have 100% better the moment they leave the room. He's one of our most sought after trainers and consistently delivers quality and value."
—Celena Aponte | Director of Strategic Initiatives at the Nasdaq Entrepreneurial Center
"This was our 7th 3XE conference or 3rd year of 3XE and we've had some very very good speakers. David is one of the very best. He was a huge hit with our audience and we have already spoken to him about coming back!"
—Adrian Hopkins | Co-founder and Conference Director, 3XE Digital
"David delivered an engaging, practical, actionable, and entertaining workshop for us. Attendees went away energised and excited to try new public speaking tactics. Feedback included: "Highly entertaining yet practical and applicable"; "David's talk gave me more confidence to do a better job at getting my story across"; "Great session – thoroughly enjoyed it and thought it was inspiring!". "Best guest speaker we've had. Haven't stopped talking about it since."
—Claire Meenehan | EMEA L&D Lead at HubSpot
`
"David was a notch above a normal speaker. Not only was his content great for building up interest in our event, but it delivered on his promise of entertainment and learning. Add that to the fact that David participated fully in our conference – signing books, talking to attendees, participating in other talks and all the social media fun – and you end up with some very happy organisers who wouldn't hesitate to reach out to David again."
—David Hooker | Chief Evangelist, Prezi and Present Conference London
"We are a diverse company of Engineers, Producers, Marketers and Administrators and right off the bat David had us laughing, and listening. He was honest and authentic which allowed him to connect with each person in the room. Everyone walked away with techniques to improve our public speaking skills at all levels; large audiences, company meetings, or team presentations. Highly recommend!"
—Katie Katz | People Operations Manager, CreativeLive
"David is his own best example of why using humor helps to get a point across. Our audience laughed lots, and learned lots! His packed session was one of our most popular."
—Loic Le Meur | Founder Leade.rs Conference and Co-founder of Le Web Conference Paris
"David's class is a big hit and always ranks on the very high end of our evaluations. It's a hands-on educational experience that is equally fun as it is practical."
—Anya Vo | Education Programs Producer, General Assembly
"David shared his insights in our Humor: Serious Business class for the last two years, and he continues to be a huge hit with our students! His program is engaging, actionable, and (gasp) ridiculously entertaining. We can't wait to have him back."
—Jennifer Aaker | General Atlantic Professor of Marketing, Stanford Graduate School of Business
"David's workshop made my staff think about things that don't normally use to prepare and gave them a laundry list of tips to take with them into their next presentations. It was a fun way to think about delivering what can sometimes be very dry material."
—Nellie Kurtzman | Vice President Marketing, HarperCollins Publishing
"David is a great find if you're preparing for a presentation or working closely with speakers. We had the pleasure of hiring him for our meeting planners educational conference. His session was highly entertaining, educational, packed with valuable information and extremely popular with our audience. Rather than running for lunch, afterwards our attendees were clamouring to line up for one of David's books! I'm sure he'll be requested for future conferences and it would be an easy decision!"
—Kim Stoermer | CMP, ACE Education Co-Chair, MPINCC/Senior Meeting Partner, Genentech
"David was an excellent presenter and kept the audience engaged throughout his whole talk with laughter and actionable information that could be implemented immediately. He showed an expert understanding of the art and the science of humorous storytelling that helped everyone to be better storytellers that same weekend. We were extremely happy to have had him speak at our conference."
—Pablo Rosario | Program Director, The Society International- A Group by seven-time New York Times bestselling author Neil Strauss
"Humanizing business? David is your guy. He shows you how to bring humor to your business presentation in a way that really connects. Instead of proving he's smarter than us, he leaves you saying: 'I want to do that, I need do that, and I can do that.' A true gem of a human and teacher"
—Michael Margolis | Founder and CEO, Get Storied
"David Nihill put a new arrow in our quiver of consulting skills and was a huge hit with our group. He showed us how we can quickly become better public speakers and 10x engagement in our presentations. We highly recommend David as a speaker, trainer and inspiration! Can we only give 5 stars?"
—Lisa LaMagna | Chairwoman, Bay Area Consultants Network
"We were delighted to have David Nihill as part of the festival line-up at the Irish Writers' Festival in Los Gatos in both 2016 and 2017. Not only is David downright funny, but he is super sharp, smart and engaging and kept the audience rapt and entertained without pause. He was such a big hit we want him back again in 2018!"
—Catherine Barry | Director Irish Arts & Writers Festival
"The most fun I had all day was listening to David Nihill. My goodness this man was funny. He is of course absolutely right. Injecting a little humour into what can be quite dry content is more enjoyable for you and your consumer. He certainly made an impact in the room. I am very surprised I hadn't heard of him before…"
International Keynote Speaker Reel
Google Author Talk: Hacking Public Speaking
Content Marketing Keynote
Interview with Ireland AM on TV3
Hacking Public Speaking Online Program Intro
All talks are customized for the audience, so nothing feels "out of the can" or generic. Whether it's a B2C, B2B, Marketing, Sales, Communications, Leadership or a mixed audience, the message is always on point, engaging and of course entertaining.
With that in mind, it always helps to have some guideline to use for conference programs and audiences beforehand. Here are five session topics:
1. Speaking to Engage: The Only Workshop on Public Speaking you'll Ever Need to Take!
Let's just be real for a minute: most public speakers are boring. And aside from making your day a little less fun, dull presentations are bad for business.
Audiences have become conditioned to receiving information with a dose of entertainment, and that makes humor a critical tool for any professional communicator. Watch Talk Here
We want our data with a punchline these days– witness the success of The Daily Show or the stickiness of many of President Obama's speeches for example. Every one of the current top ten TED talks are funny.
It's not just about getting some laughs to make yourself feel good; it's about using humor to grab and hold your audience's interest, making your message stickier and ultimately more persuasive. In a world full of bland, dull speakers, if you stand out, you win!
David joins you to share the principles, techniques and tools of the world's best TED speakers in a humorous talk /workshop based on his bestselling book Do You Talk Funny? 7 Comedy Habits to Become a Better (And Funnier) Public Speaker. 
In this highly energetic, engaging and funny workshop, audiences will learn:
How to craft a story and content that your audience will want to listen to.
How and when to include the best parts of your presentation for greatest impact.
How to deal with stage fright and flop sweat.
How to avoid going blank on stage.
How to master the two most important parts of your performance: timing and delivery.
Tons of never heard before actionable tips to apply immediately in your next public speaking engagement.
Recommendation: 1.30 to 2 hours with 20 to 30 people
2. More Funny. More Engagement
Humor is a critical tool modern day communications, marketing and content creation. Why? Because a dose of humor will grab and hold your audience's interest, making you (and your message) memorable and more persuasive. In this talk you will learn why and how to use humor to make an impact, add value and connect with customers on a level that not only inspires loyalty, but causes coffee to shoot out their noses.
Tailored for a social media, content marketing or advertising crowd, in this highly energetic, engaging and funny talk, audiences will learn:
Understand what makes something funny through a deconstruction of the comedy process
How to apply easy, actionable steps from some of the very best campaigns, presidential speeches and TED Talks
How best to translate comedy principles into skills for a business or marketing audience.
You'll leave with the tools you need to create more memorable, entertaining, and engaging content… every time.
Recommendation: 15 to 25 minutes
When it comes to fear, we often forget we have the power to change it. Any fear or phobia can be overcome when things are put into perspective as David Nihill found out the hard way. Inspired by his friends recovery after a severe spinal cord injury David set out to face the thing he feared the most for one whole year.
Are we missing out on huge opportunities because of our fears?
In this highly energetic, engaging, inspiring and funny talk, audiences will learn: (By now you'll have probably noticed they're all described as energetic, engaging and funny…what can I say…if one writes a book on public speaking with the word Funny in the title one best be at least funny right?)
How to put fear into perspective

How to set out a path to manage fear

How to manage a fear of public speaking
Laugh out loud and leave inspired to tackle their own fears

Tips and techniques to help hide public speaking nerves
Recommendation: 15-30 minutes
4. Storytelling for People with Something to Say
Sure, it's often cited that attention spans are shorter, but what if nobody's paying attention because what you're saying isn't interesting?
People have become socially conditioned to expect entertainment and this talk/workshop will show your audience storytelling techniques that will help them turn an idea into a real, concise and engaging narrative.
In this highly energetic, engaging and funny talk or workshop, audiences will learn:
How to constructing a focused, compelling story arc
How to use comedic techniques to up the funny throughout and leave your audiences laughing out loud
How to craft a complete, engaging and entertaining story that allows you to connect to your audience
How to build dramatic tension, narrative surprise, and deeper meaning for your audience
Whether you're crafting a story for your business or your own personal endeavours you'll leave this class with the tools you need to connect and engage your audience through impactful story.
Recommendation: 2 to 3 hours with 20 – 30 people
5. Company Conference Internal Speaker Prep
You've a big company event looming on the horizon and you're going to have multiple speakers from your company as part of it. You want them to stand out, engage audiences and enjoy the experience. We combine workshops with giving  your speakers access to a full team of professionls to help them develop and deliver their presentation and set them up for success. Prepearing your presentation to speak at company events can be stressful, but with a full team of experts available to help you it's a breeze.
In this full support offering your speakers will get access to our Influencer team who work with many of the world's leading CEO's and speakers. Your speakers will:
Get help crafting a story and content that your audience will want to listen to
Get full support with content creation
Have full access to a full team of bestselling writers, coaches, and content creators
Get feedback and comment on practice delivery runs
Have access to in person workshops
Get in depth support on how to best structure their sessions
No in person meetings or calls needed. Support can be done virtually and all we need to help is your content
Get tips from award winning speakers on how to quickly improve their delivery
Recommendation: 1-4 weeks prior to event
ADD SIGNED COPIES OF DAVID'S BESTSELLING BOOK
Always a popular option option for both organisers and attendees and an easy way to make sure your audience walks away with actionable tips, right in the palm of their hands.
"David participated fully in our conference – signing books, talking to attendees, participating in other talks and all the social media fun – you end up with some very happy organisers who wouldn't hesitate to reach out to David again."
— David Hooker | Prezi Present Conference London