Thanks  For taking THE
Time to Read my book!
Please find below examples of the techniques described or outlined in the book and also some supporting images, links and additional resources. 
If you want to learn more you can join over 34,000 students in my online workshop here 
For more on my friend Arash and his recovery click here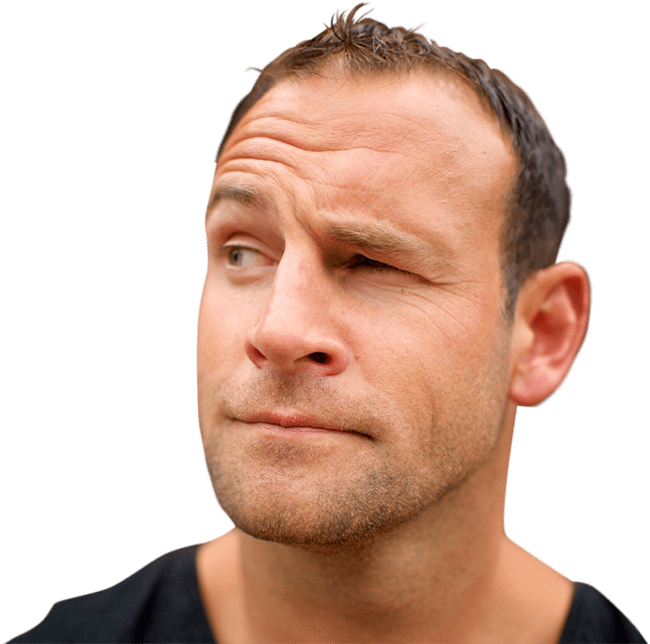 Books, especially from new authors like myself, live or die by reviews. If you enjoyed this one, it would be hugely appreciated if you could take thirty seconds and leave one on Amazon, saying something as deep as "Book good, me likey." Feel free to get more creative, profound, or even (now that you know how) funny! Thanks a million for taking the time to read my book. Honestly I thought I had more chance of getting myself pregnant than ever writing one, so I am truly humbled that you did.
My friend Arash's TEDx Talk
Callbacks: How my TEDx talk really started
Moth Grandslam Final Story
Already Funny Content via TED
Joke Structure in TED talks
Robin Williams: Calling the Room/Riffing/Act-Outs
Comedy Techniques via TED
Start Strong TEDx Example
Story Examples with Sir Ken
Start With A Funny Story Example
Comedy Techniques & Serious Topics
The Audience is Always on your side Example
Sammy Obeid and his 1001 Nights of Comedy
Richard who thought me the Memory Palace
My doing a wee bit of comedy
Joshua Foer on the Memory Palace
Napa: A terrible joke that always works
ADDITIONAL  RESOURCES & INFORMATION
For more on FunnyBizz Conference click here, read about it here in Fast Company or watch this short video.
For more on having comedians adding the humor for you, check out FunnyBizz Writer here
Listen to me taking about the processes outlined in the book here
Listen to me talking about the books unconventional creation and funding here
If you wish to check out a great storytelling podcast I recommend The Moth and Snap Judgement. On my second ever storytelling show by some stroke of lunacy I got to perform along side the star of Snap Judgement and one of my all time favourite storytellers, Don Reed. Also a very nice chap! Check him out here. 
To hear the TV show pilot I ended up randomly as part of, recorded live at the Kansas City Irish Festival click here . I am David "Nolan". As the whole point of this book was not to become a comedian all content is done under various stage names except for the Moth competition.
I had a great editor working with me on the book. Find our more about his skills here
I got some great wisdom on book marketing to help get this wee book to you. Initially as a self published book and then with a publisher. You can learn more about that here. 
If I missed anything don't hesitate to get in touch. I can be reached at david (at) funnybizz (dot) co
Ongoing Charity Event: Comedy For A Spinal Cause
We kept the initial event that was the catalyst to my experiments in public speaking going and have now raised over $50,000 for San Francisco Bay Area residents on the road to recovery from serious spinal cord injury. You can learn more here. 
The Real Irish Comedy Tour & Festival
During my initial experiemnts in comedy I ended up speaking a lot about what I know: Ireland. The more I did so the more I realised that many of the commonly held views on Ireland or information about the country held by Americans and Irish Americans alike was often outdate. So I got together a group of Irish comedians to set the record straight in the US in the funniest way possible of course, and the Irish Comedy Tour and Festival was born. You can learn more about that here. 
Further Recommended Reading
I do not get any commission. They are all just great reads if you want further informatation. 
I went on to host the Moth storytelling series and have continued to participate in storytelling nights. I strated by own series a few years back called "A Funny Thing Happened" which makes sure all stories have a funny side to them and often tours putting on shows at wineries. You can learn more about that or attend an event here. We have a monthly show in San Francisco. 
HAVE ME COME TEACH YOUR COMPANY
An unanticipated and slightly ironic consequence of all this carry on is that I, someone who still hates public speaking, ends up getting paid to speak on occasion. The cool part is I get to help folks get better fast at public speaking, and avoid all the lunacy I went through. I've been lucky enough to run talks and workshops for the likes of Google, Samsung, KPMG, Summit, Hubspot, GoDaddy, Web Summit, University of Oxford, Stanford Graduate Business School, and most ironically of all, where I had all my Shakin Stephens moments, University College Dublin. Click here for full info.
""One of our most sought after trainers"
                                             — Celena Aponte | Nasdaq